Custom Call Routing Package
The Custom Call Routing Package provides you with an engineering tool containing all thinkable call routing features – IVR and ACD. All call flows can be created to support your custom and contact center routing needs. All the features provided in Basic, Smart and Pro are available, as well as many more exclusive features such as the ability to incorporate other systems (such as CRM) into your flow via XML-RPC.
With Custom you will be able to take any of these features and build your unique flow. Simply take the features from the step library and place them in a tree to build your flow. Custom enables you to build as many flows with as many numbers as you like, the monthly fee is all inclusive.
This is an ideal solution for companies in need of highly specialised call flows. These flows can be build by you or you can have our engineers build it for you for an additional fee. With the Custom Package the possibilities are endless.
A Custom Package is not limited in number of phone numbers, flows or agents. Scale up or down as desired within the subscription.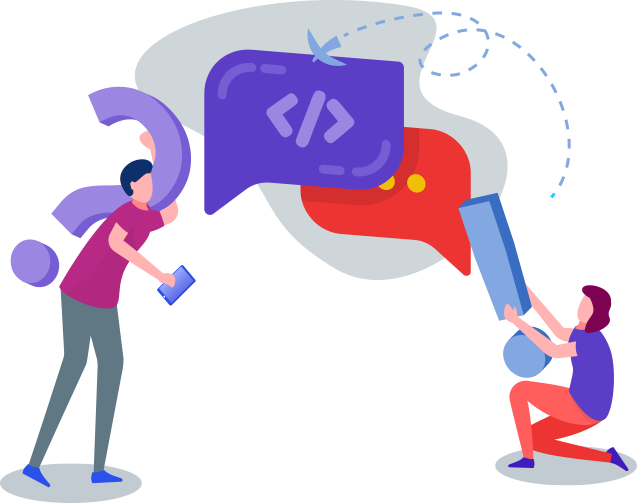 Are call not always routed to the correct agent and is information missing to handle the call efficiently?
That can be solved with the extensive IVR and ACD functionality of Contact Center Routing. All thinkable features are available to gather information regarding the call, the caller and the reason of the call.
And via the full set of ACD features, the best match with the correct agent can be made, transparent and reliable.
Is a reliable distribution over multiple contact centers a challenge?
Take control with Custom. All tools are available to create a reliable rule-based and / or volume-based distribution. Define for instance a percentage-based distribution of 50-35-15% in a couple of clicks with an unprecedented accuracy.
Distribute seamlessly to multiple types of platforms and destinations thanks to the native hybrid architecture.
Do agents spend a lot of time answering the same simple questions?
Those calls can be easily handled via the self-service capabilities available in the Custom Callrouting package. Exchange information between the caller and your systems (e.g. CRM or ERP) and let the Custom Package handle these calls automatically.
Does the caller have an additional question? Forward the call to an agent still.
Reporting

Over 18 predefined reports available covering all relevant types of management information ranging from traffic and queuing reports to agent reports.

Custom Reporting

Define your own specific variables and reports. Tailor the information to your management needs.

Report Scheduling

Automatically send repots to one or more email address periodically. Make sure all information is available for all relevant people.

Monitoring

See what happens at the moment it is happening with monitoring dashboards. Management made easy.

Agent Management

Define agent profiles with their availability. And organise them in skill groups. Make efficient usage of your workforce.

Audio Management

Build your own audio library which can be used in any call flow you create.

Agent Tool

Agents will be able to manage their availability in the Agent Tool. Calls wil be distributed accordingly.

Schedule Management

Build your own library of week plans with office hours and calendars with holidays. Use and re-use those in any of your call flows.

Number Management

All your telephone numbers are available in a library where their parameters can be managed and their connectivity to flows can be managed.

List Management

Create your own library of data lists which can be used in any call flow as reference lists in your flows.

Account Management

Manage which users have access to all functionality they require and only the functionality they require.

Callflow Templates

Preconfigured callflows ready to be deployed and customised by you.
Having the tools is one thing but knowing what to do with them is another. Read our infographic and definitive guide covering all relevant aspects from choosing the right phone number(s) via contact center routing to agent support.
Building a Call flow for your Contact Center Routing is as easy as playing with lego. Each call routing feature is available in a central building block library and by stacking those building block you create your own Interactieve Voice Response flow. Each feature has a set of parameters and exits, which enables you to create exactly that what you need. Whether that is a stand alone flow or a sub flow which are re-used in multiple cases. It is up to you and the only limitation is our imagination.
Audio

Play an audio message from the audio library and use different exits for when the audio was finished or not.

Menu

Know why a caller is calling. Let the caller choose a language, department or other relevant topic and the call will be routed accordingly. Parameters and exits like retries and no input can be managed specifically.

Send Message

Send an e-mail with definable content such as recorded audio or a variable. Share information straight from a flow.

Decision

Follow a branche to the left or right, based on calendars, date, day of week, list or other variables.

Outbound

Forward the call with an extensive set of parameters such as skill group routing, call recording, queue options and blacklist options.

Input

Record DTMF input. Ask callers to type something and use that in your flow.

Set Value

Manipulate a variable in the call flow. That variable can then be used at a later stage in the flow.

Statistic

Execute an operation based on a variable. Make the right decision based on relevant information.

Save Value

Save a variable for use after the current call, for instance for reporting.

HTTP

Push or get information from external systems such as CRM or ERP. Connect via: - HTTP - XML-RPC - XML-SOAP

Record

Record audio message from the caller to be used later for Voicemail, to document a verbal agreement or any other application.

Subscript

Jump to another flow and back again. Re-use what is already there instead of duplicating.

Terminator

End the call and flow. All good things come to an end.
The Telephony Disaster Recovery Package consists of an extensive Disaster Recovery Plan suitable for corporates and multinationals as well as a to-the-point failover cheat sheet for the more practical minded.
Alternative Call Routing Solutions
Contact Center Routing is not for everybody. These standard call routing packages might be a better fit for you.