Go for MCXess with Budget Calling as the calling partner for your business. We'll connect your PBX (hosted or on premise) to the world wide telephony network within a couple of clicks. Calling all over the world against the best pricing. Save up to 70%. Budget calling for businesses by MCXess is done via a SIP trunk.
‍
With this trunk you'll be calling against the best pricing around. Low pricing with high availability makes budget calling for businesses from MCXess a logical choice for any organisation. Get in contact and start saving.
Get Your Budget Calling Offer
Save up to 70%
Budget calling via a SIP Trunk is a saving product, so in our opinion it should be offered against the best conditions around.
Many of our colleagues charge monthly cost per channel or are limiting the number of channels. We do not. Besides that our calling tariffs are the best around.
You will be saving on both monthly- and calling cost.
Savings up to 70% are regularly achieved.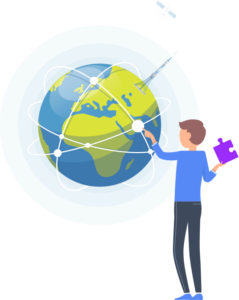 Call with your Business Number
When calling with budget calling for businesses from MCXess, the receiver will see one of your business phone numbers contracted from MCXess on their display. You'll communicate, call and receive calls all on the same number. Simple and transparent.
One Stop Shop
Besides budget calling for businesses MCXess provides all types of phone numbers in over 150 countries and thousands of cities. Connect MCXess to your equipment and you are done. All calling necessities under one roof.
What is a SIP Trunk?
A SIP Trunk basically is a "normal phone connection" as are analogue- or ISDN lines. An analogue line can handle 1 call at a time. With ISDN that depends on the type.
For instance ISDN-30 can handle 30 calls simultaneously. The difference with a SIP Trunk is that the calls are not routed via "normal phone lines" but via a data connection.
The number of simultaneous calls are not limited by the trunk. Only the available bandwidth limits the number of calls.
Many colleagues put a commercial limitation to the number of channels / number of calls. MCXess does not, we offer unlimited channels.
Call With Existing Equipment
We will connect your PBX to the world wide telephony network. You can continue using your current 'phones' as long as they accept SIP trunking. Whether you are using a (hosted) PBX, MS Teams, Zoom, PureCloud or any other platform.
Our SIP trunks are compatible with all major brands such as Skype for Business, Microsoft Teams (MS Teams), Google Hangouts, Genesys, Coligo, Xelion, 3CX, Aastra, Alcatel, Astergate, Avaya, CNE,Communigate, Digium, Yeastar, Asterisk, FreePBX, FreeSwitch, LG, Mitel, NEC, Panasonic, Samsung, Siemens and Swyx.
ISDN Replacement
ISDN was very popular to be used for telephony. However the technology has become obsolete and is terminated by many operators and providers. When you are still using ISDN lines it is wise to start looking for an alternative before it is too late.
A SIP Trunk – like Budget Calling from MCXess – is a good and budget friendly alternative. Most telephony systems have an IP interface and that is all that is required.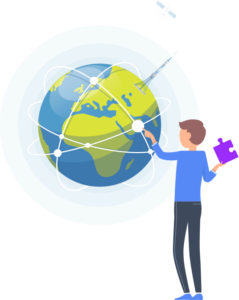 Get Your Budget Calling Offer
Number Types Available with Budget Calling
National numbers at local rates provides your company with a corporate image with national recognition. One phone number for multiple locations in a country.
✓ National appeal
✓ Prefix for specific country
✓ Internationally reachable
✓ Standard cost for the caller
No costs for the customer, national coverage, useable from any device and a professional look. Ideal for supporting national campaigns.
✓ Professional appeal
✓ Low Threshold
✓ Reachable within the country
✓ No cost for the caller

A virtual mobile number gives the impression of being reachable on the move, everywhere and always. However no SIM is needed and calls can be routed to any destination or destinations.
✓ On the move appeal
✓ Prefix for specific country
✓ Internationally reachable
✓ Standard cost for the caller
An International Freephone Number – officially UIFN, Universal International Freephone Number – is free for the caller and can be activated in multiple countries. You'll be internationally reachable with a single freephone number.
✓ International appeal
✓ Same number for all countries
✓ Internationally reachable
✓ Free for the caller
Number porting is simply taking your existing number from one operator to another. Reap the benefits of one stop shopping, bring all your numbers to us and apply all our features to all your numbers.

All our numbers are prepared to be used as a WhatsApp for Business number. Usually WhatsApp accept Local, Mobile and National Numbers to be used. Unlock the power of Chat on your business phone number.
* Usage and rules can deviate in some countries.