SIP Trunking for Borderless Telephony
Telephony connectivity, when and where required with true elastic SIP Trunking from MCXess.
Scalable
We do not work with channels. Trying to predict the number of channels or being limited by available channels is in the past with SIP Trunking from MCXess. All that matters are your actual calls.
Hybrid Telephony Solved
The MCXess architecture is natively Hybrid. Connect to any PBX / platform. Distribute calls over multiple platforms. And (re)route freely between platforms. Create one system even when working with multiple platforms.
Cut Cost
Call all over the world against the best pricing. Save up to 70% thanks to our interconnects with all the major operators worldwide. Pay only for what you use – no need to purchase bundles or channels.
Same Number Everywhere
Call with the same caller number as CLI, even when using multiple platforms on multiple locations. Create a consistent customer experience even when using external contact centers.
Phone Numbers Worldwide
All types of phone numbers in over 150 countries and thousands of cities are available with the SIP Trunk. Available online and live with a couple of clicks.
Efficient Call Routing
All Call Routing Solutions from MCXess can be used in combination with one or SIP Trunks. Everything gets connected to a single, open ecosystem. Get connected to freedom.
With our true native hybrid architecture, we route to multiple end destinations, each of which can be a different type of destination. Route freely between different platforms and distribute over different platforms as desired. Enable your team members to work with their preferred tools, improve efficiency and team member satisfaction. And call with the same number from all platforms. Flexibility and freedom while maintaining control. All types of destinations are supported. Some examples: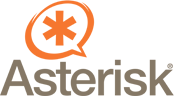 Why MCXess
The advantages of a SIP Trunk from MCXess in an overview:
Cut cost

Flexibility with Elastic SIP Trunk

Unlimited channels included

Native hybrid architecture

Connect to any platform

Call out with the same number from different platforms

Route calls between platforms

 Distribute calls over various platforms and contact centers

All types of phone numbers in over 150 countries

Easy to use and extensive call routing possibilities
What is an Elastic SIP Trunk?
A SIP Trunk is a connection to the telephony network. Nothing more and nothing less.
This trunk is just a specific type of connection to the public switched telephone network (PSTN), it is a connection over IP (Internet Protocol) and uses the Session Initiation Protocol (SIP) as signalling protocol.
Many operators offer a SIP Trunk based on channels. Instead of a trunk, you order sip trunk channels. And the number of channels is the maximum number of simultaneous calls you will be able to make. An elastic is trunk is not limited by channels (and therefore number of simultaneous calls) but simply charge for actual placed calls.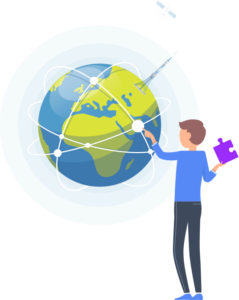 What Numbers Can I Use As Outbound Numbers?
To create a consistent customer experience, it is important to show the same number to your customer – whether you are calling them from the telephony system in the central office, as a MS Teams user at home or by your external contact center.
What number is allowed to be used as calling number varies per country (please find an overview of all the regulators per country here), but in general the rules are:
The number you use must be assigned to you
You need to be reachable on the phone number you show during outbound calls
When calling back, the calling cost should be standard calling cost or less
Convinced?
Convinced or need some additional information? We are happy to help with a free offer or consult.
National numbers at local rates provides your company with a corporate image with national recognition. One phone number for multiple locations in a country.
✓ National appeal
✓ Prefix for specific country
✓ Internationally reachable
✓ Standard cost for the caller
No costs for the customer, national coverage, useable from any device and a professional look. Ideal for supporting national campaigns.
✓ Professional appeal
✓ Low Threshold
✓ Reachable within the country
✓ No cost for the caller

A virtual mobile number gives the impression of being reachable on the move, everywhere and always. However no SIM is needed and calls can be routed to any destination or destinations.
✓ On the move appeal
✓ Prefix for specific country
✓ Internationally reachable
✓ Standard cost for the caller
An International Freephone Number – officially UIFN, Universal International Freephone Number – is free for the caller and can be activated in multiple countries. You'll be internationally reachable with a single freephone number.
✓ International appeal
✓ Same number for all countries
✓ Internationally reachable
✓ Free for the caller
Number porting is simply taking your existing number from one operator to another. Reap the benefits of one stop shopping, bring all your numbers to us and apply all our features to all your numbers.

All our numbers are prepared to be used as a WhatsApp for Business number. Usually WhatsApp accept Local, Mobile and National Numbers to be used. Unlock the power of Chat on your business phone number.
* Usage and rules can deviate in some countries.