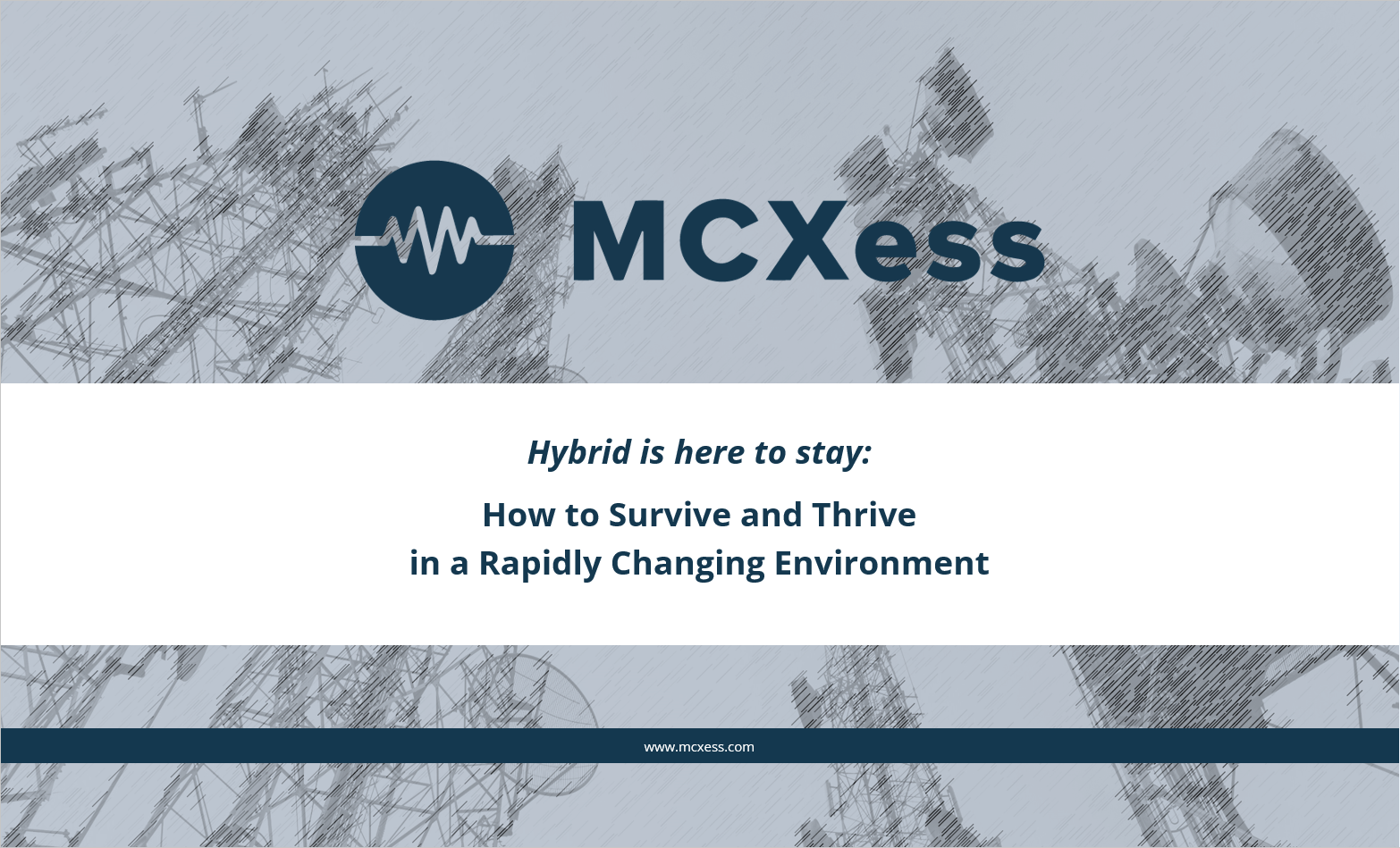 Hybrid Telephony Whitepaper
There is no way back after this pandemic and that is why hybrid telephony is important. Both organisations and employees have experienced the possibilities of the new way of working. 10% of the organisations have already adopted the strategy to continue working from home fully. 60% sees a hybrid model as their best fit. The remaining 30% that insist on a fully in-office model, will only find that employees simply won't have it. This is what Forrester has found in their research:
Companies with a fully in-office model will see resignation rates rise to 2.5% per month.
Whether these numbers are 100% correct or not, one thing is certain: The way we communicate has changed and will keep on changing. And that makes the choice for the right and flexible Hybrid Telephony solution crucial.
In this whitepaper we provide more details on why hybrid is important and how you will achieve a hybrid telephony architecture with MCXess while simplifying your architecture.
Request the whitepaper, or get started right away.
Get Your Copy